Let Our Experts Put Your Worries To Rest After A Seal Beach Fire
1/23/2019 (Permalink)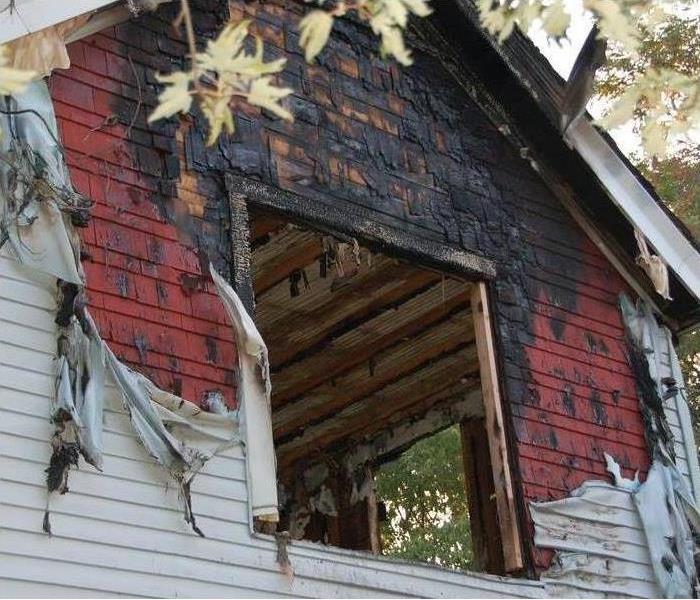 A home fire is devastating trust our certified professionals to come to your aid and restore your home.
SERVPRO Uses Three Treatments To Restore Your Seal Beach Home After Fire Damage
Restoring your fire damaged home in Seal Beach back to the way it was before the disaster can be a daunting task, but SERVPRO is here to help. Through decades of helping homeowners with fire damage ranging from the minor to the severe, we have developed multiple industry-leading treatment techniques to help your home recover from even the most devastating of fires within weeks. With our help, not even the smallest trace of smoke and fire residues should be left behind after we employ these treatments on your home.
Repainting and Refinishing
Most cases of fire damage in Seal Beach are stopped before significant structural damage can happen to the home, but not before a relatively large surface area comes into contact with open flames. Returning materials to their original appearance is not an easy task, as we often have to scrub the area with specialized cleaning agents before applying the paint or finish on the same way it was initially applied to your home. SERVPRO technicians are experts at identifying different materials in the average home and tailoring their methods as needed for the situation, with a wide range of IICRC certifications that allow them a flexible skill set to handle any problems that might come their way.
Odor Removal
Even small fires tend to leave behind lots of highly noticeable smoke odors throughout the home. We use a combination of thermal fogging technology and specially made odor-eliminating chemical agents to leave your home with a completely neutral smell free of any signs of a past fire.
Water and Other Damages
Damage from sprinklers, hoses, and other fire-stopping fixtures can pose their own challenges to clean up. SERVPRO uses an adaptive approach to every situation so that we can identify and take care of these issues whenever necessary and without any further headaches.
SERVPRO of Seal Beach / Los Alamitos / Cypress can help you to recover quickly from the effects of even the most devastating fires. Call us at any time at (562) 431-9400.
Seal Beach has the second longest wooden pier in the state of California, learn more fun facts about Seal Beach click here.