Professionals Talk Flood Water Removal Safety in Seal Beach
9/5/2019 (Permalink)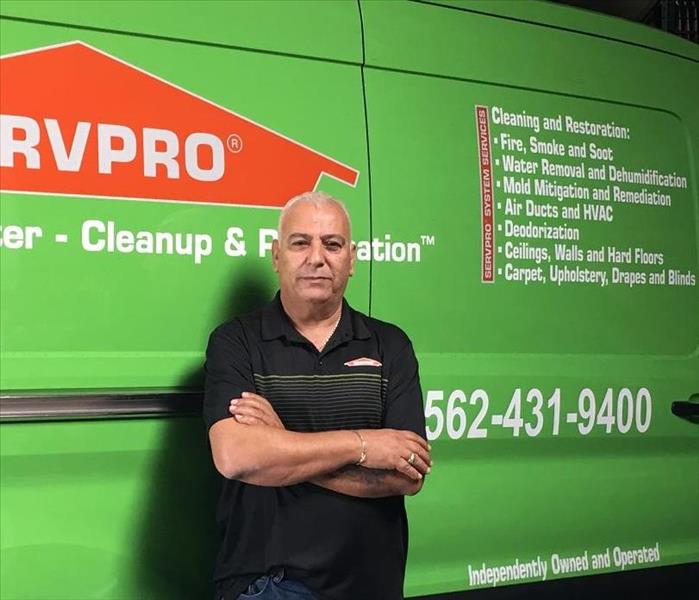 Mike and his team know how to safely remove flood water from your home. Call them today for your water loss restoration needs.
Maintaining Safety During Flood Damage Restoration in Seal Beach
It is unfortunate to be caught up in a flooding situation, primarily when it affects your home. Apart from the financial loss from destroyed items and the costs of restoration, the incident might also present safety issues during renovation or after finishing the job. Overcoming these challenges is as important as restoring your Seal Beach home to its preloss state.
Knowing the contents in floodwaters
When overflowing groundwater causes flood damage in your Seal Beach home, you should be cautious when handling the water. Such water flows over vast areas before reaching your home and might contain traces of infectious diseases such as typhoid, hepatitis, and tetanus, among others. If it contains traces of sewage, it might emit methane or other sewer gases. Use of protective gear can help shield you from contracting diseases or developing other health problems. Our SERVPRO technicians bring various types of PPE, Personal Protective Equipment, including rubber gloves and full-body suits as part of their work gear, allowing them to work safely.
Handling areas with hazardous materials
Cleaning to remove all soils from the affected property helps in restoring preloss conditions and preventing severe problems such as mold. However, some challenges might interfere with the cleaning. One challenge is cleaning areas with hazardous materials such as lead-based paint or ACM, Asbestos Containing Materials. Actions such as scrubbing, piercing, or sawing the elements can pose a severe risk. Our SERVPRO technicians receive training on how best to handle such risky materials.
Safety of the structure
The different circumstances prevalent during incidents that lead to flood damage create physical hazards for the occupants of the home or the people doing the restoration. Strong forces such as water currents, wind, or lighting can weaken sections of the structure, posing risks to those using it. Our SERVPRO technicians scope the entire loss site to establish a safe working environment immediately after arrival. We use circuit testers to ensure there is no risk of electrocution. We also confirm that parts of the structure, such as stairs are stable enough to hold the weight of people and equipment.
Safe restoration of a flood-damaged property to its preloss state is crucial. Call SERVPRO of Seal Beach / Los Alamitos / Cypress to help. You can reach us at (562) 431-9400 any time. We're Faster to Any Size Disaster.
More about Seal Beach.