How Do I Protect My Merchandise After a Fire?
9/3/2020 (Permalink)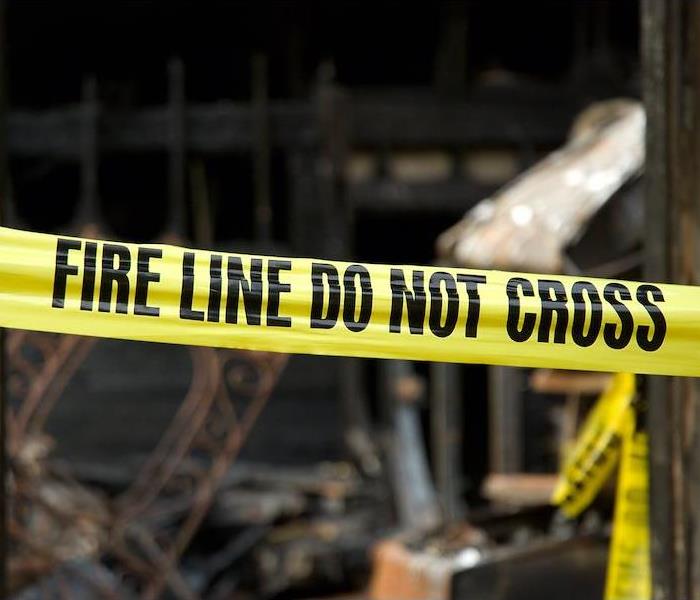 SERVPRO is quick to get your fire damage under control. Call us for swift action recovering your business property after a fire.
SERVPRO Technicians Clean Both the Building and Its Contents.
A fire immediately evokes thoughts of lost merchandise, time away from your Seal Beach shop, and ultimately no incoming revenue for your business. When your livelihood is at stake, it is vital to take quick action to mitigate further long-lasting damage. A fire can be particularly devastating to an antique shop because of the unique nature of the merchandise. Classic wooden mirrors and frames, upholstered furniture, beautiful lampshades, and books are all susceptible to retaining smoke odor because of their age and porous surfaces. It is crucial to get these valuable items out of the smoke-ridden environment quickly and carefully as possible.
Should I Remove My Items While Technicians Clean?
SERVPRO Technicians Take Merchandise for Off Site Cleanup
For effective cleaning, the Seal Beach SERVPRO fire damage restoration team often removes items for offsite storage and cleaning. By removing items, technicians can more effectively clean both the property and the merchandise. Delicate antiques each require precise cleaning methods. With your help, our team separates salvaged and unsalvageable items before inventorying and moving to a safe, offsite location.
How Can I Be Sure My Merchandise is Safe?
Technicians inventory each item during each stage of the move out, using our detailed Contents Inventory Worksheets.
Technicians use safe lifting techniques to prevent injuries and to protect your merchandise.
SERVPRO pre-cleans items, removing smoke residue, to help protect them during transport.
What Additional Measures Do Technicians Take with Inventorying My Items?
DPI (Digital Photo Inventory): Pictures can show serial numbers, the make of an item, and the item's condition.
DVI (Digital Video Inventory): Videos give an overview of the move out to document which items leave your store.
For 24/7 assistance after a fire, contact SERVPRO of Seal Beach / Los Alamitos / Cypress at (562) 431-9400. We make it, "Like it never even happened."
Want to see more about Seal Beach?