Cypress Residents Deserve Efficient Deodorization and Fire Damage Restoration
4/22/2021 (Permalink)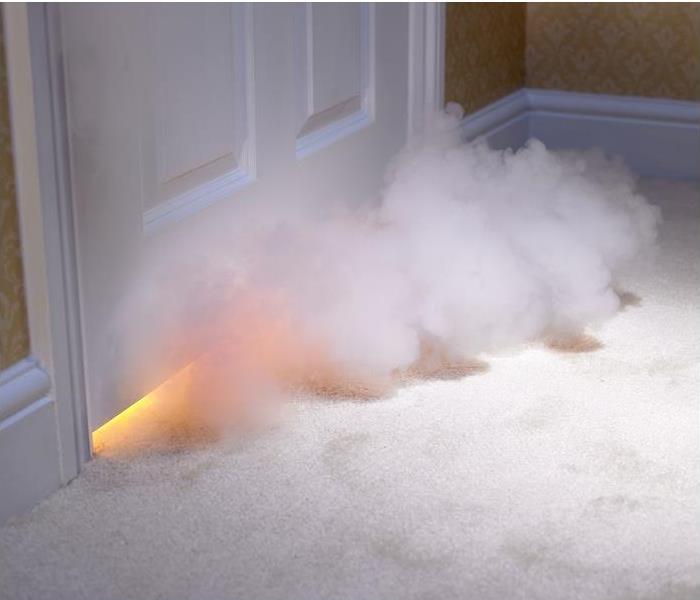 Smoke and soot can reach the remote areas of your home. We can remove the odors. Call SERVPRO today!
Fire Damage Restoration Must Include Deodorization to Get the Best Results Throughout Your Cypress Home!
Dealing with fire and smoke damage restoration and cleanup is a multi-layered process. SERVPRO handles each aspect with precision to ensure your Cypress property gets back to pre-fire condition. We get called to fire damaged homes all the time that have substantial smoke and soot throughout. With our specialized processes and innovative technology, we handle smoke remediation so that your interior is "Like it never even happened."
Fire damage restoration in Cypress should also include detailed sanitization and deodorization. Any lingering soot particles allow foul odors to resurface over time. During a fire, the heat will enable odorous elements to get into porous materials, and particles like ash, tar, and soot get deposited on various surfaces. We take deodorization steps to:
Remove the source of the odor.
Neutralize any volatile molecules present.
Use specialty sealants to seal in the molecules.
Our IICRC-certified technicians have access to various equipment like HEPA filtration, air movers, and foggers to battle stubborn smoke damage to achieve the best results. Rather than leaving traces of the fire left behind with DIY methods, we can remove all signs of the fire damage event with our house fire clean-up measures.
Call (562) 431-9400 when you need fire damage restoration. SERVPRO of Seal Beach/Los Alamitos/Cypress is available for emergency service 24 hours a day!