How to Choose a Water Damage Restoration Service to Deal with Water Damage in Your Seal Beach Property
5/26/2021 (Permalink)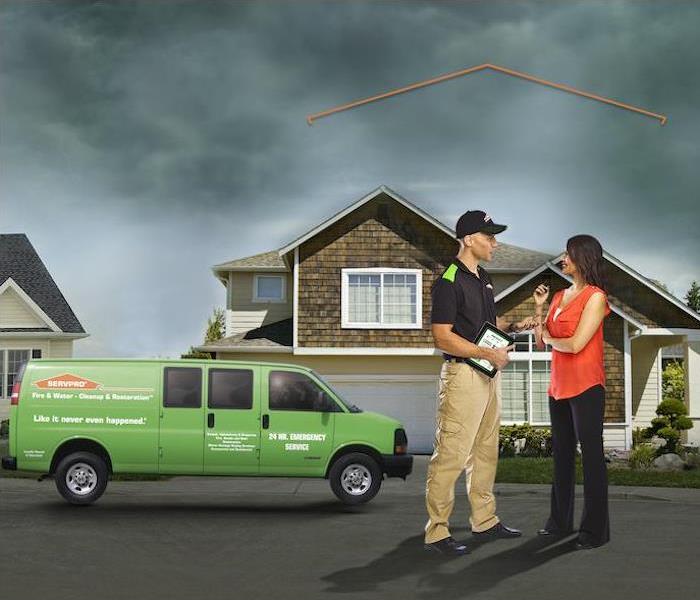 Call in the professionals for water cleanup, to avoid additional water loss in your home. Our SERVPRO technicians are available 24/7.
Our Certified Technicians Make Remediation of Your Water Damaged Property a Top Priority
Water damage is a home maintenance disaster that catches most of the homeowners off guard. If you are not prepared for it, the situation can quickly get out of hand and cause irreparable damage to your property. However, if you act fast and seek professional help, the damage can be minimized.
When it comes to handling water damage to your Seal Beach property, one of the first things to do is hire a professional water damage restoration service. Unfortunately, many homeowners find it challenging to pick the right water damage restoration company after a water damage event. Here are a few things to look for when selecting a water damage restoration service.
Availability
Round-the-clock emergency services are among the most important things to look for in a water damage restoration company. Thankfully, SERVPRO offers 24-hour emergency service, and we are here to help whenever you need us.
Certifications
Look for a company that has certified technicians working for them. Water damage restoration is a job that requires skill, technical know-how, and experience. SERVPRO has a team of IICRC certified technicians trained to handle any size disaster with ease. Our technicians know how to handle water damage restoration to minimize the damage and get your home back to pre-damage conditions in no time.
Superior drying services
Water removal is just the first step toward water damage restoration. Removing the residual moisture and drying your home is equally important, if not more. Look for a company that understands how to remove the residual moisture and gets your home dried as fast as possible. SERVPRO technicians utilize state-of-the-art technology to minimize secondary damage after a flooding event. We use high-efficiency pumps, dehumidifiers, and air movers to get your property dry in no time.
Reviews
Use online reviews to learn more about the experience of others with the restoration company you are picking. Please read what others say about the company and what they like and do not like and make an informed choice.
Call SERVPRO of Seal Beach/ Los Alamitos/ Cypress at (562) 431-9400 today to talk to one of our water damage restoration experts.